Shower & Tub Overflow Cleanup & Repair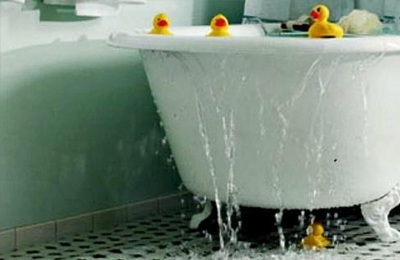 Because of waste materials that go down the drain, water pipes connected to a shower or bathtub may clog and create an overflow. Damages from showers and bathtub overflows can be very troublesome, especially if the bathroom is located above the ground floor. The overflowing water can seep into the surrounding walls, floors, and ceilings. In some cases, it can damage other belongings at your multi-family housing project in Raleigh, Durham, Cary, or other North Carolina cities within our service area.
Professional Water Overflow Repair, Cleanup & Drying
Builder Services of NC provides extensive repair and cleanup services for shower and bathtub overflows. We have the right tools for the job and we will ensure a fully functioning & clog-free water line. Water damage like this also includes the risk of mold infestation. This is why we provide comprehensive drying services with state-of-the-art dehumidifiers to prevent the chances of mold growth. In addition to our water damage restoration services, we also offer fire damage restoration, mold remediation, and disinfecting services.
Additional Services Offered by Builder Services of NC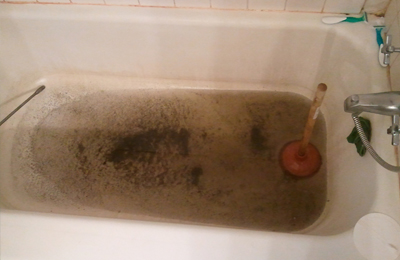 Trust Builder Services to Clean Up Your Overflow in Burlington & Raleigh
Builder Services Inc. of NC hires professionals who are ready and on standby 24/7 to assist you in distress. Our restoration team is equipped with the latest technology equipment to serve with great productivity and reliability. Whether it is a water pipe failure, clogged pipes, mold infestation, or damp materials, we can deal with it all. Count on us for professional shower & tub overflow service across Chapel Hill, Garner, Butner, Clayton, and more throughout North Carolina. Call us now at 919-750-0803 and help will be on its way.