Fire Damage Insurance Claim Assistance
Fire leaves a trail of destruction in its path. To survive financially after the fire is essential for any business owner. You should have enough fire insurance coverage to help you through this tough time. You also want your insurance claim processed, approved, and paid ASAP.
Fortunately, Builder Services of NC provides professional fire damage insurance claim assistance so that your claim is approved in time and you get the most out of your claim. We work directly with your insurance company to process the bills and paperwork.
Our experts will inspect all the damage inflicted on your property and make a detailed document of the required repairs to be done. We will ensure a higher probability of your claim being approved so that you can be financially confident even during this tough time. Builders Services is the leading fire damage restoration team in Raleigh, Cary, Durham, Franklinton, and throughout North Carolina. Our services are available 24/7/365. Call now at 919-750-0803 to rebuild, restore, or repair your commercial property.
Direct Insurance Billing by Builder Services of NC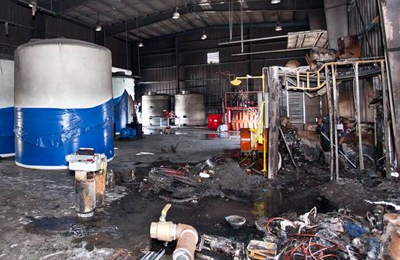 Builder Services of NC has been serving office & commercial property owners of North Carolina for more than a decade. We know and have a good bond with many insurance companies throughout North Carolina. We will file your insurance claim directly to your insurance company while our restoration team will be on-site, helping you recover from the ruins. It is difficult to stand strong during such a harsh time, but we will stand by you and provide as much help as possible.
Fire Damage Restoration Services in Apex & Graham
We offer professional fire damage restoration services including water damage restoration and mold remediation. We have been providing notable restoration services for more than a decade. Our fire damage restoration services include:
Contact Builder Services of NC to Help With Your Insurance Claim
Let Builder Services of NC help you during your tough times. We will handle your insurance claim so that you can focus on the more important aspects. Call us before you call your insurance company and we will ensure that you get properly rewarded according to your insurance coverage. We serve Garner, Knightdale, Clayton, Apex, and other cities across North Carolina. Talk to one of our experts now by calling 919-750-0803.