Smoke & Soot Restoration
Long after a fire has been put out, smoke and soot still linger throughout the property and have to be dealt with. Otherwise, smoke and soot, can cause serious health problems and damage the property as well. Soot clings to walls and surfaces, and smoke spreads throughout the building, causing discoloration. Moreover, the odor from smoke is very persistent and remains in all the rooms, furniture, duct systems, and more.
Builders Services of NC is the leading fire damage restoration team in North Carolina. With extensive knowledge from years of experience, we are your best bet to recover from even the most disastrous fire incident. Our services are available 24/7/365 because incidents can happen at any time in Clayton, Chapel Hill, Stovall, Zebulon, and throughout our North Carolina service area. Call now at 919-750-0803 to rebuild, restore, or repair your commercial property.
Reliable Smoke & Soot Restoration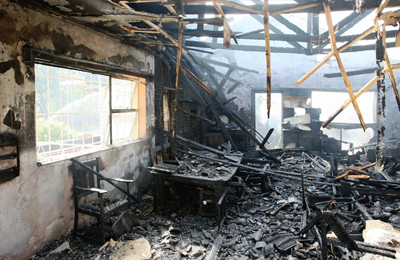 Builder Services of NC has been providing excellent fire damage restoration services to business property owners in North Carolina for more than a decade. We offer professional smoke & soot restoration to counteract the products of fire from continuing to damage the property and human health. We carry out expert-advised procedures to bring your property back to its pre-loss condition. Call us now at 919-750-0803 to deal with your smoke & soot problem.
Builder Services of NC Offers Fire & Smoke Damage Services
Smoke & Soot Removal - Removal of smoke and soot from walls, surfaces, rooms, and common areas.
Smoke Odor Removal - Removal of smoke odor from rooms, floors, and staircases, and make the air breathable again.
Duct System Smoke Removal - Removal of smoke from the duct system and A/C vents so the odors do not return by any means.
Technicians Available 24/7 for Smoke & Soot Removal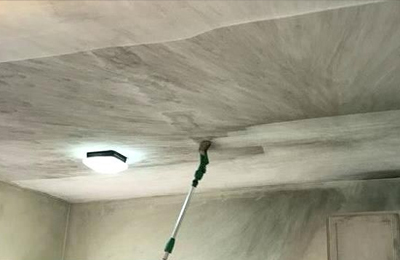 Builder Services of NC proudly serves in Burlington, Bullock, Garner, Knightdale, and more cities across North Carolina and we are available 24/7 for help. We dispatch only the finest of our restoration crew to handle the damages and repairs of your property. Our team members are highly trained under expert supervision and skilled over years of practice. We will allow no errors and ensure only the highest quality restoration. Our services do not end here, we also provide insurance claim assistance so that you can get rewarded for the most part of your claim.
With the necessary skills and technological advancement, our team is capable of more than just fire damage restoration. We perform water damage restoration, disinfecting service, and mold remediation, too.
Why Choose Us?
Comprehensive Smoke & Soot Removal
Extensive Smoke & Odor Removal
Affordable Prices
Professional Crew
Available 24/7
Fire Insurance Claim Assistance
Let Us Restore Your Property from Smoke & Soot Damage in Garner & Apex
Were you recently impacted by a fire? If so, your office will remain affected by soot and smoke long after the fire is out. That creates unwanted smells, as well as significant health hazards to humans. Contact Builder Services of NC to restore your property after a fire disaster to its pre-loss condition. Call us now at 919-750-0803 or contact us online for professional fire damage restoration in Garner, Knightdale, Clayton, Apex, and other cities we serve across North Carolina.