Retail Stores Restoration in Raleigh, Durham & Cary NC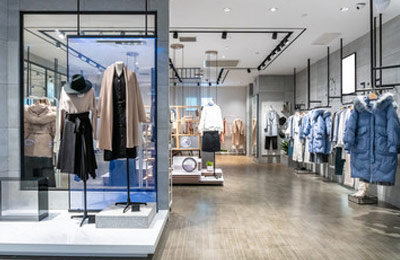 Retail stores support their local communities by providing jobs and various commodities to residents. To maximize the opportunity for success, retail-store owners have the responsibility to ensure that their businesses are tidy and efficient. Outlets that offer excellent services and quality products in a clean environment become popular spots for the locals.
However, their level of popularity could dip in the wake of a natural disaster. The period of disruption, combined with the aftermath of a fire, flood, or storm, can damage a business to the point it may never regain profitability.
Allowing your building and its contents to wallow in disrepair following an emergency is a dangerous business practice. When your establishment is hit by a catastrophe in Raleigh, Durham & Cary NC, your best possible response is to contact Builder Services Inc of NC so we can restore it in no time.
When the restoration work is done and your property is restored, we can expedite the insurance paperwork with direct billing. When the unthinkable happens, think Builder Services Inc of NC.
We Keep Your Business Flowing
Builder Services Inc of NC knows that your retail outlet is more than a place where people buy things. It's also a source of livelihood for your workers. Because of how valuable your property is to the community, we act fast when disaster strikes.
The moment we receive your call, we'll send our IICRC-certified technicians to your location. Our specialists are trained in restoring commercial properties quickly and safely, so you can expect to reopen your doors ASAP.
Our contents team is available 24/7 to dispatch to your North Carolina retail store to sort, pack, transport, clean and restore your contents. Our expert professional services include:
Salvageable items from the disaster will undergo our contents restoration process. We'll also perform complete mold remediation when needed.
Let Builder Services Inc of NC Restore Your Retail Store
When fire, flood, accident or natural disaster impacts your retail store and its contents in Raleigh, Durham & Cary NC, your best solution to minimize the downtime is to contact Builder Services Inc of NC online or give us a call at 919-750-0803. Our proven professionals are available on a 24/7/365 basis to provide help with commercial restoration services, fire damage, water damage, mold removal and much more.