Fire & Water Damage Restoration in Raleigh, NC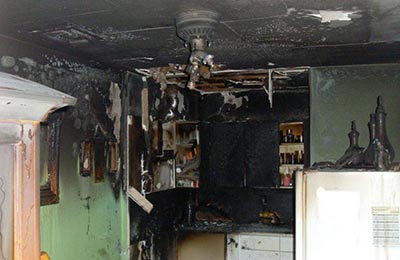 Water and fire damages may strike at any time and anywhere on your property. That is why Builder Services of NC's emergency crews are on standby on a 24/7/365 basis to help you at any given hour to restore your damaged property in Raleigh. Water damages pose a risk to mold infestation inside your property that can damage walls, belongings, and also affect human health. We are North Carolina's leading restoration team, with the ability to deal with all sorts of water damages as well as mold remediation.
Specialized equipment allows us to take extensive care of your property and restore it to accurately to its pre-damage condition. When you notice water leaks, burst pipes or any sort of water damage reach out to Builder Services of NC immediately before the situation worsens.
Water Damage Services Offered by Builder Services of NC
Reliable Smoke & Soot Restoration in Raleigh, NC
Builder Services of NC has been providing excellent fire damage restoration services to business property owners in North Carolina for more than a decade. We offer professional smoke & soot restoration to counteract the products of fire from continue damaging the property and human health. We carry out time-tested procedures to bring your property in Raleigh back to its pre-loss condition. Call us now at 919-750-0803 to deal with your fire damages.
Our Range of Commercial Restoration in Raleigh, NC
Rely on Builder Services of NC to Recover from Disaster in Raleigh
Were you recently impacted by a fire or severe storm damage? If so, your office will remain affected by soot and smoke long after the fire is out or may experience wet, damp areas that could promote mold growth. Additional damage and a moldy environment is the last thing you want and it also poses significant health hazards to humans. Contact Builder Services of NC to restore your property after a disaster to its pre-loss condition. Call us now at 919-750-0803 for superior disaster restoration in Raleigh, and more cities across North Carolina.
Industries We Serve in Raleigh, North Carolina