Commercial Fire and Water Damage Restoration in Chapel Hill, NC
When you have unexpected disasters such as fire or water damage at your commercial property in Chapel Hill, NC, it can be a devastating experience. However, at Builder Services of North Carolina, we offer comprehensive commercial restoration services that will have your business back to normal in no time.
As a leader in the restoration industry, we have the professional skill, resources, experience and compassion to give you peace of mind during these stressful events. You can also rely on us to respond to your emergencies as soon as they happen as we are available 24/7/365 for commercial restoration in Chapel Hill and throughout North Carolina. Contact us at 919-750-0803 for emergency restoration services.
Commercial Restoration Services in Chapel Hill
We understand that many disasters go hand-in-hand, which is why we aim to cover the complete restoration of your property. Our commercial restoration services include:
Contact Builder Services of NC for the Restoration of Your Business
Builder Services of NC offers the complete restoration and repair for businesses and commercial properties in Chapel Hill and throughout the state of North Carolina. Our restoration specialists are certified to handle projects of any size and we only use state-of-the-art extraction equipment to restore your property quickly and efficiently.
Contact us at 919-750-0803 for immediate help with your emergency restoration needs in Chapel Hill or anywhere in North Carolina.
Customer Reviews from Chapel Hill
Linda & Alfonso T. from Chapel Hill, NC
Jul 6th, 2020
This is to express our gratitude and highlight the excellent service provided by your company. We'd like to highlight the outstanding supervision and communication by Ricky McBroom. He made sure that multiple projects at our newly purchased home were done in a high quality manner with his team. He regularly checked in with us to provide updates and scheduling. Moreover, he was always upbeat. In addition, we were so pleased with the work of Raul who replaced and painted parts of the porch, removed old and installed new grout in the shower, etc. Last but not least, Javier installed new insulation in the crawl space and went beyond the call of duty. All were very informative, kind and great in communicating their work to ensure full satisfaction for the client.
Completed Jobs from Chapel Hill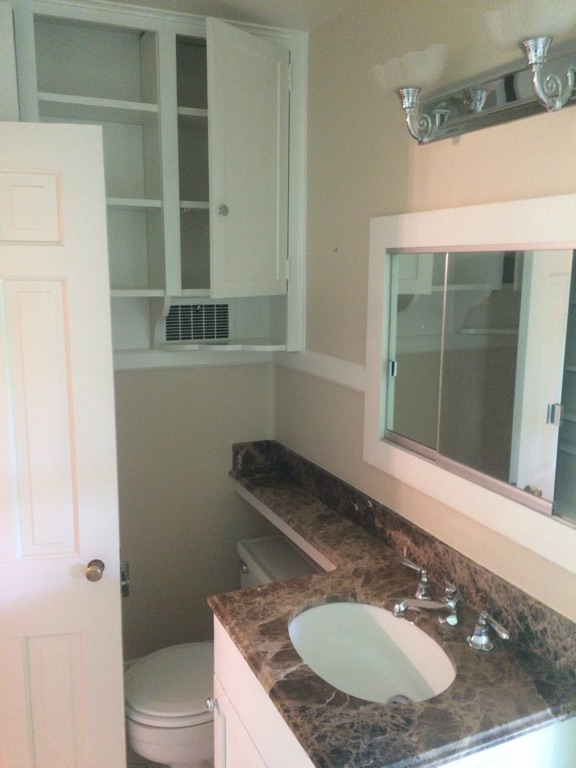 Joel W.
April 30, 2019
Customer had pipe leak in upstairs bathroom causing damage to bathroom shower tiles and living room ceiling. Once plumbing issue was fixed we went in and replaced the porcelain tile in the bathroom and painted. We also did drywall repairs and painted the living room ceiling.