Leaky Appliance Repair & Cleanup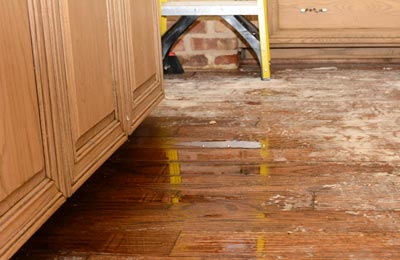 Appliances with the purpose of storing or holding water need to be checked often. When a leak is present and it goes unnoticed, it can cause some serious problems. For instance, the leak can drip water to nearby electrical components, or encourage mold growth. A leaky appliance needs to be addressed ASAP.
Builder Services of NC can help fix your appliance quickly, whether it is a water heater or A/C unit before any serious damage takes place. We provide leaky appliance repair, water cleanup, and drying across North Carolina for all commercial property owners. We provide comprehensive drying to keep mold away. Even if you have an underlying mold infestation, we can look into it and permanently remove the mold. We perform all sorts of water damage restoration you may require, as well as fire damage.
We can take care of all sorts of leaky appliances including:
Water Heaters
A/C units
Water Filter
Refrigerator
Benefits of Using Builder Services
We have been helping property owners with water damage issues for over 10 years with excellent service quality. We have highly-trained and certified technicians for our restoration the crew who will derive the best solution for your water damage problem. We are equipped with the latest technology to handle all kinds of water damage. We are affiliated with most insurance companies in the local area and can help you through insurance claim procedures and make sure you get the right claim for your money.
Experienced Restoration Team
Quick Response Time
Available 24/7/365
Insurance Claim Assist
Modern Restoration Equipment
Noticed a water leak in the office? Call us now at 919-750-0803. Our restoration will be right over to assist you in your need. We will also inspect for any future possibilities of leaks and try to secure them beforehand.
Rely on Builder Services of NC to Repair Your Business
Is there an appliance leaking water in your office? Reach out to the certified craftsmen of Builder Services of NC to handle all unwanted problems for your business or commercial property in Raleigh, Durham & Cary NC. We also provide fire damage and storm damage restoration alongside water damage restoration. Contact us online or call 919-750-0803 for water damage solutions as well as mold remediation.