Garage Fire Damage Restoration
Fire outbreaks in the garage may lead to severe destruction of your property and can even take lives. Contents stored in the garage, as well as your vehicle, may completely be destroyed. The fire might spread from the garage onto other parts of your commercial property. Call your local emergency fire service crew for immediate help before the situation gets worse. Once the fire is out, have the restoration experts from Builder Services of NC perform garage fire damage restoration services to your property in Raleigh, Durham, Chapel Hill, Cary, and other cities within our service area.
Certified Fire Damage Restoration Crew in North Carolina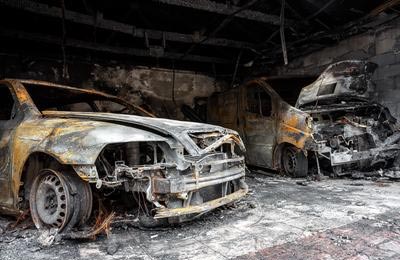 Fire damages usually leave charred areas on the property and other damages that need to be completely restored or repaired. After the fire is extinguished by the firefighters, the property needs a complete makeover as the fire destroys walls, roofs, and causes structural damage. Wild flames may cause a vast area to be covered in smoke and soot. Moreover, water used during the fire extinguishing process might mix with the soot and lead to more serious issues and water damages.
Builder Services of NC is the leading team of fire damage restoration experts in North Carolina. For more than a decade, our crews have earned numerous awards for quality services and earned an A-plus rating from BBB, the highest industry standard. Our IICRC-Certified fire damage crew has extensive knowledge, experience, and is equipped with the latest restoration equipment. We can help you recover from devastating fire damages and bring your property back to its pre-damage condition. Fire incidents may happen anytime, thus we serve 24/7 to help you overcome such unfortunate events.
Give us a call today at 919-750-0803 for professional assistance regarding garage fire outbreaks.
Smoke & Soot Removal Services in Henderson & Butner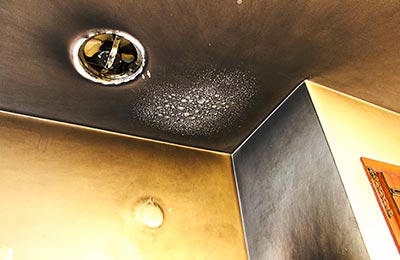 Smoke and soot from the fire are two of the most persistent substances that fire damage produce. Areas covered in smoke & soot need special treatment to be removed and require professional attention. Builder Services of NC is capable of restoring the damages using state-of-the-art equipment and years of experience. We also offer tarp-over services to protect your property's roof during the repair process. Contact us today to clean up smoke and soot from your property.
Insurance Claim Assistance for Fire Damage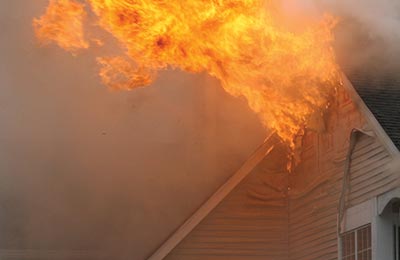 In addition to our dedicated fire damage restoration service, we also provide insurance claim assistance. Insurance specialists at Builder Services of NC work directly with your insurance company to ensure maximum reward for your claim. Do not indulge in the hectic paperwork and process that insurance companies put you through. Let us take care of it for you, while you handle more important errands.
Why Choose Builder Services of NC?
Among the many benefits of choosing Builder Services of NC to restore your property include:
Complete Fire Damage Restoration
Structural Damage Repair
IICRC Certified Restoration Crew
Modern Instruments & Equipment
Insurance Claim Assistance
24/7 Emergency Response
Count on Us for Garage Fire Damage Restoration in Durham
When your garage has been burned, you need a reliable and professional restoration crew to help you recover from the damages. Our highly skilled and IICRC-certified restoration crew has been trained in the latest fire damage restoration technology to restore your property efficiently. Our exclusive fire damage restoration services are available in Henderson, Knightdale, Burlington, Bahama, and other cities we serve throughout North Carolina. For more information, give us a call at 919-750-0803