Board-Up & Tarp Installation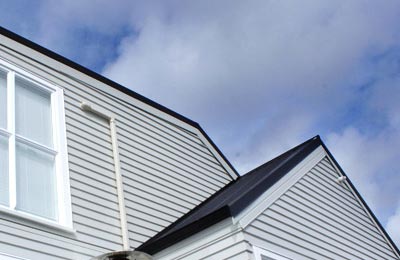 When your property is damaged by fire, storm, hurricane, natural disaster, or a major accident, you need help as soon as possible. But while the restoration is in progress, your property is still vulnerable to additional damage as well as vandalism. Don't ignore the potential issues of leaving your roof unprotected; invest in board-up & tarp installation services until repairs are made to your property.
Builder Services of NC provides tarp-over services that serve as a protective layer, shielding your property from further damage. Roof damage from the inside by a fire creates a dangerous situation and the structure isn't safe to enter again until a building official or restoration professional gives you the green light. Until then, a temporary roof cover prevents additional weather-related damages or vandals from entering the mix and making things worse in Raleigh, Durham, Chapel Hill, Cary, and other cities within our service area.
Emergency Tarp-Over Installation in Clayton & Bullock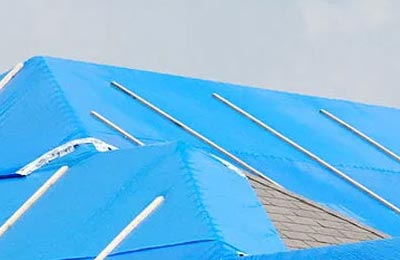 A fire-damaged property includes damages from smoke and soot, along with the destruction of the blaze. Leaving your roof unprotected may cause water to enter and mix with the soot, leading to a more serious problem. Avoid such situations with Builder Services of NC's tarp-over services. We are the leading disaster restoration company in North Carolina. We provide restoration for fire, water, and storm damages.
Our emergency board-up & tarp installation services are available 24/7 in Carrboro, Creedmoor, Graham, Oxford, and more cities across North Carolina. Give us a call now at 919-750-0803 for immediate assistance.
Tarp-Over to Protect Your Property Against Multiple Perils
The list of dangers you can avoid with tarp-over services include:
Roof leakage
Tornados or other natural disasters causing roof damage
Spillover fire from the neighborhood damages your roof
Home Deterioration
Damage to the roof caused by trees
Prevent Loss of Insurance Coverage with Board-Up & Tarping Installation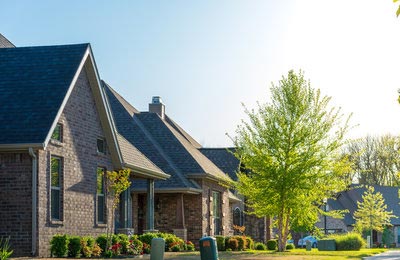 Many insurance providers require you to seek tarp-over services immediately following a disaster. These companies know that temporarily covering your roof is the best way to protect against further damage. Insurance companies may deny coverage if your roof is not protected by a tarp-over, even if it doesn't rain or snow again before your roof is fixed. Why let insurance companies deny coverage? Getting your commercial property recovered in one piece might be difficult without the financial support from your insurance claim. Getting your roof tarped is a small price to pay for peace of mind before the restoration experts complete repairing your property.
Trust Us to Install a Protective Tarp on Your Roof in Raleigh & Durham, NC
When you need to protect your damaged home with a tarp in Raleigh, Durham, Chapel Hill, Cary, and other cities within our service area, be sure to contact Builder Services of NC. Call us at 919-750-0803 or click here to make an appointment. We can assist with board-up & tarping services for all types of roofs, including:
Gable
Hip
Mansard
Gambrel
Flat
Skillion
Jerkinhead
Butterfly
Bonnet
Saltbox
Sawtooth
Curved
Pyramid
Dome
Combination and more.