Frozen Pipe Prevention
With dropping temperatures, the risk of pipes freezing increases. When pipes freeze with water in them, the water expands and may cause the pipe to burst. This leads to indoor floods and severe water damage. Preventing frozen pipes before they burst can save you a lot on costly repair bills.
To guard against frozen pipes, you need to insulate all exterior pipes leading in and out of your house to make sure none of them succumb to the chill of winter. Researchers say the problem starts once the temperature gets below 20℉ and gets more pronounced the lower it goes. You should also insulate pipes that run into the attic, basement, garage, and even the exterior ones. For the best available frozen pipe prevention services in Henderson, Morrisville, Durham, Cary, and other cities throughout North Carolina. To learn more, call 919-750-0803 or click here to make an appointment today!
Thaw Frozen Pipes with Builder Services of NC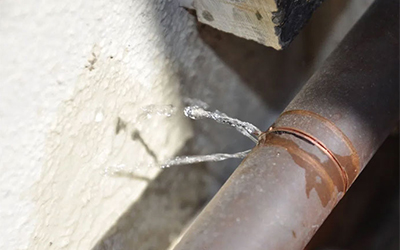 Builder Services of NC has been a consistent leader in water damage restoration across North Carolina for more than a decade. We provide expert solutions to commercial & residential property owners in order to recover from unforeseen disasters and incidents.
When you notice a pipe leak or burst, contact us immediately. We are the specialists when it comes to burst & frozen pipe repair. In addition, we also help in thawing frozen pipes and preventing pipes from freezing during harsh winter weather. Our IICRC-certified technicians are experts at tackling frozen pipe problems in Chapel Hill, Raleigh, Durham, Cary, and dozens of other cities within our NC service area.
Tips to Prevent Pipes from Freezing or Bursting
There are simple ways to prevent pipes from freezing including using a heater and keeping the tap water running. These methods are relatively cheap in comparison to the cost of water damage repair bills from a burst pipe. A few other tips to prevent freezing include:
Keep kitchen & bathroom cabinet doors open - This will allow warm air to circulate throughout the space.
Seal the entire house - Keeping all doors & windows closed allows no chance for cold air to enter the house.
Keep a constant temperature on the thermostat - Set a warm, consistent indoor temperature throughout the day and night.
Keep the faucet open - Let your faucet drip constantly to prevent frozen pipes because of circulating water.
Contact Us to Prevent Frozen Pipe Bursts in Cary & Durham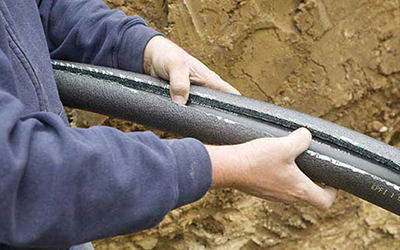 Despite your preparations to face the winter season, the situation may get worse than you expect. Severely cold stretches can end up freezing your pipes. However, it is better to be responsible and take action before the pipes burst rather than have a pool of water flooding your house. When you notice a frozen pipe but cannot thaw or reach it, contact Builder Services of NC online or give us a call at 919-750-0803 for help in Morrisville, Cary, Henderson, and other cities we serve. Our emergency crews stand ready to assist on a 24/7/365 basis.