Commercial Flood Damage Restoration
Flood damage due to heavy storms and rain is a usual scenario many find themselves in. It is more problematic for business owners as floods can extensively damage their businesses, products, stores, and more. Natural disasters have a way of coming in with a surprise. But no matter, how sudden the disaster strikes, you will be ready for it with our Emergency Response Plan (ERP) for storm damages.
Builder Services Inc of NC is the leading disaster restoration company in North Carolina. Our IICRC certified restoration crew thoroughly inspects and restores your commercial property back to its pre-loss condition. We acquire advanced drying equipment and state-of-the-art dehumidifiers that ensure complete restoration and effective mold prevention.
Flood damages cannot keep your business down. Contact Builder Services Inc of NC today at 919-750-0803 to get your business up and running as quickly as possible.
Flood Damage & Storm Disaster Response Plan by Builder Services Inc of NC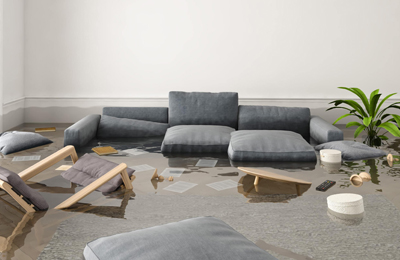 When a major storm hits your commercial store or property, all your belongings are in danger of being submerged in flood. Additionally, water encourages mold growth that may continue to haunt your property long after a flood has subsided.
Have Builder Services Inc of NC strategize an effective Emergency Response Plan that focuses on flood damage for your commercial property. We can help you reduce damage when you are struck by an unfortunate event. With our ERP you will have a priority response from our restoration team and fast recovery from inflicted damages. We make sure your business is back on its feet and continue to serve you.
Why Choose Builder Services Inc of NC for Flood Damage
24/7 Priority Response
State-Of-The-Art Drying Equipment
Advanced Restoration Tools
IICRC Certified Restoration Team
Quick Recovery from Disaster
Insurance Assistance & Direct Billing
Allow Builder Services Inc of NC to Rescue You from Flood Damages
An ERP is really important for commercial property owners to cut off downtime and protection from a financial crisis following flood damage. Builder Services Inc of NC offers comprehensive emergency response plans that aim to restore your business property in the shortest time possible. We are available 24/7 in Raleigh, Burlington, Bahama, Henderson, and more areas in North Carolina. Contact us at 919-750-0803 when you need an effective Emergency Response Plan to recover from storm damages.