Hospital Restoration Services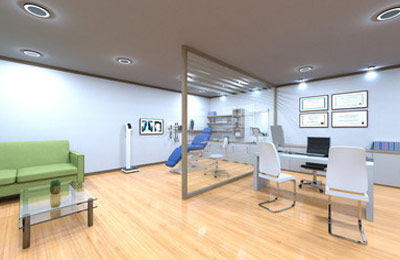 Hospitals do everything they can to provide the safest environment possible for patients and patient families. That includes everything from using the latest technology to providing sterile conditions and holding consultations with professional groups, quality experts, and accreditation organizations on ways to improve.
However, the quest for sterile surfaces and floors can become a major challenge when your hospital experiences a natural disaster such as a fire, storm, or flood. In that situation, an experienced disaster restoration company is needed to restore a healthcare facility to safe and normal operations ASAP.
When you experience water damage, fire damage, or mold growth at your hospital in the wake of a disaster, you need to contact Builder Services Inc. of NC. For more than a decade, we have been serving customers throughout North Carolina and have established ourselves as the state's premier provider of services related to commercial restoration, water damage restoration, and fire damage restoration. Our high level of service, elite standard of care, and expert IICRC-certified crews set us apart from the competition.
When the unthinkable happens, think Builder Services Inc. of NC. Our company has earned an A-plus rating from BBB, the highest industry standard.
Superior Disaster Recovery & Cleanup Services
The proven professionals from Builder Services Inc. of NC are better prepared than the competition in Raleigh, Durham & Cary NC to fully restore your hospital to regular operations when you experience a disaster.
We implement and execute complete disaster recovery assistance measures, including a specialized disaster restoration plan of action. We also offer emergency response plans designed to guard against major disasters as well as instruct personnel on ways to respond to minimize damage and downtime when an emergency arises.
Builder Services Inc. of NC's Proven Disaster Restoration Plan
Upon meeting with you and after surveying the property damage at your healthcare facility, Builder Services Inc. of NC will create a preparedness disaster restoration plan of action that:
Supports the economic recovery of your property
Outlines key personnel in charge of restoration functions
Details company systems and regular testing & backups
Details restoration of contents, structure, equipment & materials
Water Damage Means a 7-Step Restoration Process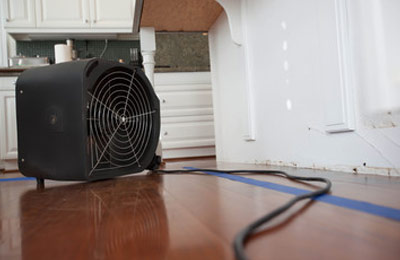 Hospitals hit with flooding or water damage can expect a 7-step Water Damage Restoration Process to restore the facility. That is important to understand because commercial structures ravaged by fire often suffer water damage while the blaze is being extinguished.
Whether your water damage was caused by a natural disaster or a breakdown of your plumbing system, Builder Services Inc. of NC has the manpower and equipment necessary to solve your problem. Our time-tested restoration process includes:
Flood Source Identification – If the source of water intrusion is unknown, our experts will find it ASAP and get it stopped.
Water Damage Assessment – When the water flow is stopped, our team will assess your damages and map out a plan of action for the affected areas.
Flood Containment – Using plastic sheets, we'll block off water and moisture movement to prevent additional damage and stop the spread of germs.
Water Extraction and Dehumidification – Our equipment removes the water from your office, and we follow up with powerful dehumidifiers to dry the area.
Disinfection – Because floodwater is unsanitary, it will leave an odor if your office is not disinfected. Our disinfectants are tough on germs but easy on your office.
Content Assessment and Restoration – We'll examine carpets, rugs, furniture, appliances & possessions to salvage and restore what we can.
Structural Repair and Restoration – Because water damage can ruin floors, corrode metals, and weaken wood, we will handle all structural repairs and reconstruction to provide full physical recovery of your office.
Builder Services Inc. of NC uses ANSI/IICRC S500 standards to restore your healthcare facility and its contents. We can also work directly with most insurance companies to help you file your property and contents claims with direct billing.
Count on Builder Services Inc. of NC to Repair & Restore Your Hospital
At some point, every business gets damaged by one of life's unpredictable emergencies. When that happens at your hospital, get your daily operations back to normal ASAP by leaning on the reconstruction experts from Builder Services Inc. of NC. Our emergency crews are available 24/7/365 to help you rebuild your building and your business in Raleigh, Durham & Cary NC. When you need our services, contact us online or give us a call at 919-750-0803.