Mold Removal Services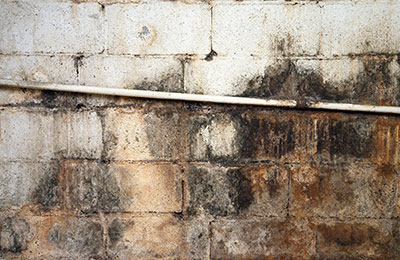 Water damage caused by leaky appliances or indoor floods encourages mold growth. Wet and dark indoor surfaces provide the perfect conditions for molds to breed. Once planted, molds can spread extremely fast throughout your office or commercial property.
Molds feed on the organic material, slowly breaking it down and causing damage to the object or wall affected. Additionally, molds release thousands of tiny spores in the air that cause health-related problems as well. Thus, mold growth has to be prevented at all costs.
Builder Services of NC offers mold removal and mold remediation services in Bahama, Cary, Graham, Siler City, and more cities across North Carolina. We are a licensed mold remediation company in NC with an A-plus rating from BBB. We can permanently remove mold and restore the mold damages caused to the structures. We also clean the air for microscopic spores that are hard to get rid of. However, with modern technology and the right tools, we help you achieve healthy and breathable indoor air.
Mold Remediation Services by Builder Services of NC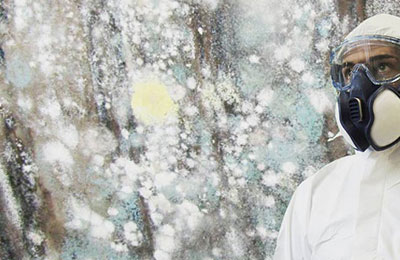 Free Inspection - We offer a free inspection to assess all the damages and give an estimate based on that.
Complete Mold Removal - Comprehensive mold removal using proven techniques and modern equipment
Water Moisture Extraction - Removal and dry moisture from walls, all types of floors, and cabinets using advanced dehumidifiers
Mold Damage Repair & Restoration - Repairing structural damage caused by the mold infestation
Office Air Cleanup for Mold Spores - Refreshing the indoor air quality to remove mold spores
Insurance Claim Assistance - Accommodating assistance with the insurance claim process to get the most out of your claim
Your 24/7 Mold Remediation Team
Builder Services of NC is available throughout the day, providing 24/7 mold remediation and restoration service, ready to help whenever you need us.
Our restoration teams include highly-trained specialists with extensive knowledge about mold growth and removal. Our restoration crew is capable of removing mold permanently, restoring the affected area, and giving it a new look. Remove mold and mold spores and achieve a healthier indoor living space.
Health Threats to Humans Caused by Mold & Mold Spores
Mold might look harmless, just sitting in the corner. But in reality, molds release hundreds of tiny microscopic spores into the air that significantly degrade the air quality and also produce of moldy/musty smell. The spores in the air can cause severe problems to human health:
Skin Irritation
Headaches
Watery/Red Eyes
Dizziness
Fever
Allergic Reaction
Throat Irritation
Respiratory Issues
Count on Us for Professional Mold Removal & Remediation in Durham
Molds cause severe damage to your property as well as your family members or people in the building. To prevent mold from spreading, call us within the first hour you spot any sign of decay. Contact Builder Services of NC now to avoid more serious health problems. Call us now at 919-750-0803 or contact us online.