Smoke Odor Removal
Smoke, the byproduct of fire, usually lingers around the property after a fire has been put out. It is a very dangerous element that spreads even quicker than fire. It binds with the fibers of clothes and furniture, leaving the room smelling smokey. Because warm smoke moves very fast, it finds its way into the ventilation system as well.
While smoke odor can be very widespread, Builder Services of NC has the solution to stop it from causing further damage in Clayton, Chapel Hill, Stovall, Zebulon, and other North Carolina within our service area. For years, our company has been the leading business fire damage restoration team in North Carolina. With technicians certified by the IICRC and RIA, we are your best bet to recover from even the most disastrous fire incident. Our services are available 24/7/365. Be sure to call us anytime at 919-750-0803 to rebuild, restore, or repair your commercial property.
Professional Smoke Odor Removal Services in Garner, NC
Builder Services of NC provides extensive smoke and odor removal services for commercial property owners in North Carolina. We offer expert fire damage restoration services handled by our certified restoration crew who are trained under the supervision of experienced professionals. Our team is geared with advanced equipment and is capable of permanently removing any sort of smoke odor from furniture, walls, rooms, ventilation systems, and attics.
Our extensive capabilities allow us to remove smoke odor from duct systems within your property, as well as smoke & soot restoration, which is another byproduct of fire. We also help with fire damage insurance claims so that you can be financially tension-free.
Damage Caused by Smoke in Clayton, Apex, & Bunn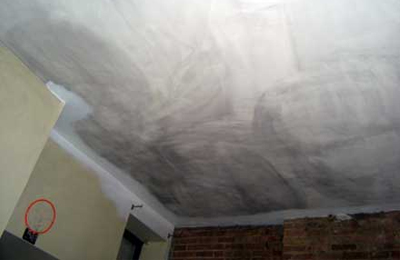 How Smoke Impacts Your Office
Smoke can cause imminent damage to your office including deteriorating walls, and damaging the physical appearance of collectible items, and decor. Items like upholstered furniture, desks, chairs, and more absorb the smoke and give out a smell as if something were burning. The chemical reaction with the smoke does more damage to wood, electronics, and metals. The burning smell is impossible to remove without the right equipment. Which is why we are here to assist you in your time of need. Call us now at 919-750-0803.
Smoke Impact on the Health of Property Owner
Smoke, because of its form, can be easily inhaled by humans which may lead to internal organ damage. Smoke can also be absorbed by the skin and cause skin irritation. Smoke can cause severe health issues, moreover, constant exposure to smoke can lead to critical damage and result in the following:
Skin Irritation
Eye Irritation
Respiratory Issues
Skin Diseases
Constant Sneezing & Coughing
Changes to Mental Health
Trust Builder Services of NC for Reliable Smoke Odor Removal Services
Smoke causes a widespread effect that is very tough to eliminate. Fortunately, with our state-of-the-art equipment and experienced restoration crews, we will make your office free of smoke and odor. We serve customers in Garner, Knightdale, Clayton, Apex, and other cities we serve in NC. When you have survived a fire and need a reliable, professional, restoration crew to help you rebuild, Builder Services of NC is there with our experience and skills to bring your property back to its pre-loss condition. For more information, contact us online or call us at 919-750-0803.