Tree Damage Restoration
Storms can cause mass destruction and it would be very unlucky if your store or commercial property is hit by one. If a tree falls on your property, it could structurally damage the interior as well as the exterior. As a business owner, you cannot keep your business down for long. And you have to run to insurance companies and various restoration companies.
Trust Builder Services of NC to effectively and affordably restore damages caused by fallen trees. We are the leading disaster restoration company in North Carolina, providing rapid Emergency Response Plans (ERP) for storm damages and natural disasters. We have been rated A-star by the BBB (Better Business Baereu) for our excellence in quality service and certified by the IICRC.
If your property is damaged by a fallen tree, call Builder Services of NC now at 919-750-0803
Fallen Tree Removal & Restoration in Chapel Hill & Cary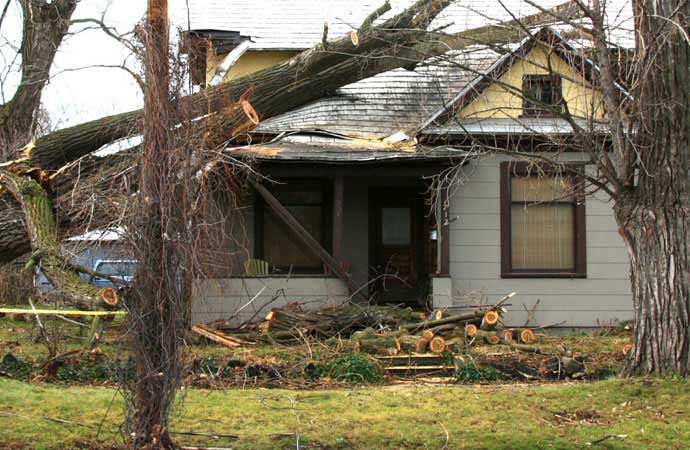 Builder Services of NC is equipped with specially designed equipment for fallen debris and tree removal. We can lift fallen trees with ease and safely take them away from your property. We are available 24/7 for professional assistance regarding storm emergencies.
Additional Storm Damage Restoration Services from Builder Services of NC
Let Builder Services of NC Help You Recover From Fallen Tree Damage & Debris
A fallen tree may damage your roof, windows, walls, and more. Getting the damages repaired and your business functioning again should be your priority and so is ours. Let us restore your property back to its pre-damage condition with great efficiency. Along with removing fallen trees, we also remove debris from the scene. Serving 24/7, available in Centerville, Butner, Knightdale, Cary, and more nearby areas across North Carolina.
Give us a call at 919-750-0803 or contact us through the link when you need assistance with fallen trees and rapid restoration