Multi-Family Restoration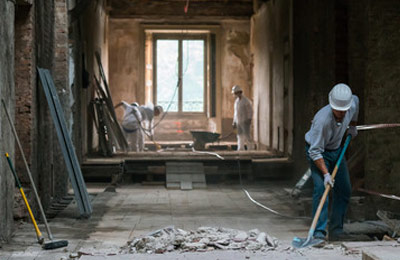 The owners of multi-family dwellings, as well as property managers, need a fast response in any damage situation. More importantly, they need a team of skilled craftsmen to repair and protect the residence for tenants.
If your multi-family unit has been damaged by a recent storm, fire, or flood, Builder Services Inc of NC is here to help. We offer complete multi-family restoration and repair to customers in Raleigh, Durham, Chapel Hill, and throughout the State of North Carolina.
When the unthinkable happens, think Builder Services Inc of NC.
Restoration Options Offered by Builder Services NC
When you need repairs, restoration work done on your multi-family facility, or its support facilities in Raleigh, Durham & Cary NC, the company to call is Builder Services Inc of NC. Our list of restoration specialties includes:
Community Centers
Leasing Offices
Interior Apartment Units
Exterior Areas (Siding, Gutters, Masonry, etc.)
Deck Reconstruction
Stairways & Walkways
Pool Deck Coatings
Termite & Water Damage
Deck & Stair Coatings
Carports & Garages
Closets & Laundry Rooms
Utility Doors & Windows Replacements
Concrete Grinding
Tennis Court Resurfacing
ADA Ramps & Railings
Fencing
Let Builder Services Inc of NC Handle Your Multi-Family Houston Unit Needs
At Builder Services Inc of NC, we are North Carolina's leading business restoration team. We can handle anything from stand-alone sole proprietorships to multi-family dwellings and industrial facilitiies. We also provide move-out cleaning services, commercial restoration, and much more for business owners throughout Raleigh, Durham, Chapel Hill and the rest of The Research Triangle area. When you need our services, contact us online or give us a call at 919-750-0803.