Carpet Water Damage Restoration
If your carpet gets damaged by water during an indoor flood, the first thing you should do is call Builder Services of NC for thorough water extraction & drying services. After that, make sure to include carpet water damage restoration services as well. Whether your carpets have been damaged by leaky appliances, plumbing leaks, or a tub overflow, our crews can provide complete restoration for your carpet in Raleigh, Durham, Cary, and other cities that we service. For more information, give us a call at 919-750-0803 or click here to make an appointment today!
Extensive Care for Your Carpet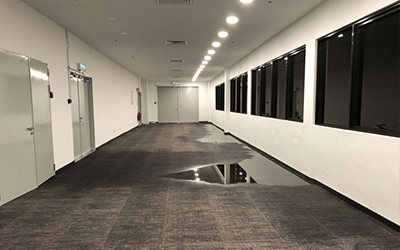 Builder Services of NC is the leading water damage restoration company across North Carolina. We have been serving residential and commercial property owners for more than a decade, earning an A-plus rating by BBB along the way.
Our IICRC-certified restoration team has the right equipment, experience, and expertise to provide comprehensive restoration services for your water-damaged carpet effectively and affordably in Burlington, Apex, Durham, Knightdale, and other cities we serve in North Carolina.
Water Damage Restoration Services by Builder Services of NC
Call Us for Carpet Water Damage Restoration in Apex, Cary, & Durham
You cannot afford to lose the luxurious look and feel of your carpet. That is why Builder Services of NC takes extreme caution while extracting water and restoring your carpets after they have sustained water damage in Cary, Apex, Durham, and other cities that we serve. When you need restoration for your water-damaged carpet, we are the most trusted and reliable restoration company in the area. For more information about our products & services, dial 919-750-0803 or click here to make an appointment today.