Burst & Frozen Pipe Repair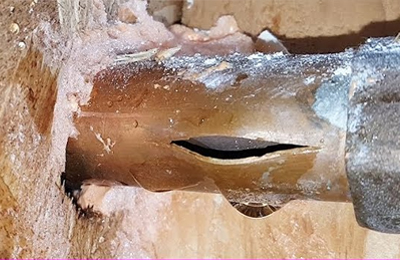 Under extreme cold climates, the air outside starts to freeze and the water pipes running along and underneath your property have the potential to freeze too. Strong wind drives bring the wind chill below freezing temperatures that cause the water pipes to freeze along with the water inside them. When the water inside the pipes freezes, it expands, putting a strain on the pipes. Frozen pipes will eventually rupture, but they won't have any leaks yet because the tear in the pipe is blocked by ice. However, when the ice thaws, the water will leak and cause water damage.
Builder Services of NC provides water damage restoration for burst and frozen pipes to business owners in North Carolina and has been doing so for more than a decade. We repair your burst pipe and all the water damage caused by it. Mold infestation is a very common issue to arise with water damage and we can help you with mold remediation, too. At Builder Services of NC, we don't just restore properties. We strive to make your life as easy as possible while repairing damages from unforeseen disasters.
What to Do When You Spot a Broken Water Pipe
Shut off the main water supply valve to stop the flow of excess water.
Shut off the supply of electricity to guard against electrocutions.
Call your local Water Damage Restoration Specialist, Builder Services Inc of NC.
24/7 Priority Response in Burlington & Oxford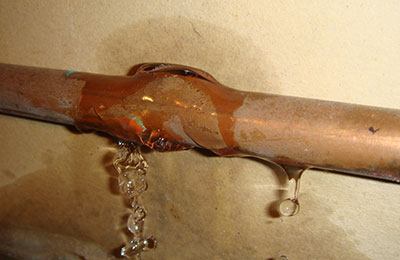 Pipes located outdoors are more susceptible to freezing and breaking. Pipes running through the basement and behind the walls can rupture at times, and there is no telling when an accident may occur. The water could damage furniture, and wooden floors, and cause more severe threats if it comes into contact with an electrical outlet or appliance.
Lots of American businesses suffer each year from water damage due to frozen and burst pipes. Call Builder Services of NC right away when you find a pipe leak. We are available 24/7 for an emergency response to frozen and burst pipe repair to prevent major damage to your personal belongings. We use advanced equipment and dehumidifiers to speed up the drying process to protect your property. In addition to our full-time water damage restoration service, we also provide fire damage repair and disinfecting services for all commercial properties.
Contact Builder Services of NC for Water Damage Repair in Chapel Hill
Burst pipes inside your office need immediate attention to avoid further damage. If you face an emergency water damage situation like a burst pipe in your office, call us immediately for professional help. We are available in Burlington, Oxford, Chapel Hill, Clayton, and more cities throughout North Carolina. Call us now at 919-750-0803 or reach us online.