Carpet Water Damage Restoration in Raleigh, Durham & Cary, NC
If you own expensive carpets, and it somehow gets damaged by water, the first thing you should do is call Builder Services of NC for thorough water extraction and drying. Household items like carpets may get damaged for various reasons like leaky appliances, plumbing leaks, tub overflow, and more. Regardless of the cause, we can provide you complete restoration for your luxurious carpet.
Extensive Care for Your Luxurious Carpet in Apex & Clayton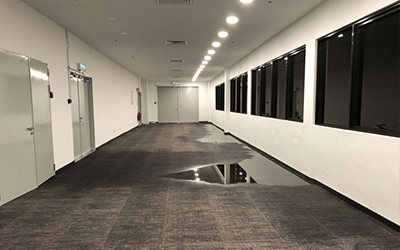 Builder Services of NC is the leading water damage restoration company across North Carolina. We are serving residential and commercial property owners for more than a decade of excellent quality service. We have been rated A-star by the BBB for our standard of quality and customer service.
Our IICRC-certified restoration team has the right equipment, experience, and expertise to give you a comprehensive restoration, effectively and affordably.
If your luxurious carpet gets damaged by water, call us now at 919-750-0803. We are available 24/7 in Burlington, Apex, Durham, Knightdale, and more nearby areas in North Carolina.
Water Damage Restoration Services by Builder Services of NC
Call Builder Services of NC for Carpet Water Damage Restoration in North Carolina
You cannot afford to lose the luxurious look and feel of your carpet. Thus, we take extensive care in extracting water and restoration the water damages so that we can effectively restore the rich feel of your carpet. When you need restoration for your water damaged carpet, contact Builder Service of NC at 919-750-0803 for the most trusted and reliable restoration.