Basement Waterproofing in Raleigh, Durham & Cary, NC
Builder Services of NC is the leading water damage restoration company offering basement waterproofing services at customer-friendly prices. We use state-of-the-art equipment to solve basement water problems. Our basement waterproofing solutions can be applied to meet the needs of any type of building or establishment. 
If your basement has ever leaked, chances are you have an underlying mold problem. Molds can greatly affect the health of your family members. It is known to cause issues like throat irritation, skin irritation, allergic reaction, nausea, and more. To get rid of mold permanently, you may look at our mold removal services. However, it is best to avoid such situations from arising. Call Builder Services of NC at 919-750-0803 right now for effective basement waterproofing across North Carolina.
Save Your Basement from Water Damages in Graham & Cary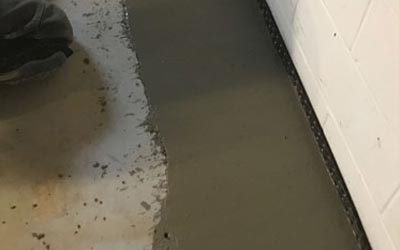 Water damages in the basement are highly linked to mold growth and unhygienic conditions. Moreover, the contents stores in the basement may get damaged by water and also inflicted with mold. Despite the water damages, we offer extensive water extraction service to pull out the water from the contents and save them from getting damaged by mold. 
More Water Damage Restoration from Builder Services of NC
Trust Builder Services of NC for Basement Waterproofing in North Carolina
Builder Services of NC has been rated A-star by the BBB for our excellence in customer service and quality restoration. We provide the highest quality service at cost-effective prices in Graham, Cary, Burlington, Henderson, and more nearby areas across North Carolina. Give us a call at 919-750-0803 for reliable basement waterproofing.