Builder Services of NC offers the complete restoration and repair for businesses and commercial properties in Raleigh and throughout the state of North Carolina. Our restoration specialists are certified to handle projects of any size and we only use state-of-the-art extraction equipment to restore your property quickly and efficiently.
Customer Reviews from Raleigh
Completed Jobs from Raleigh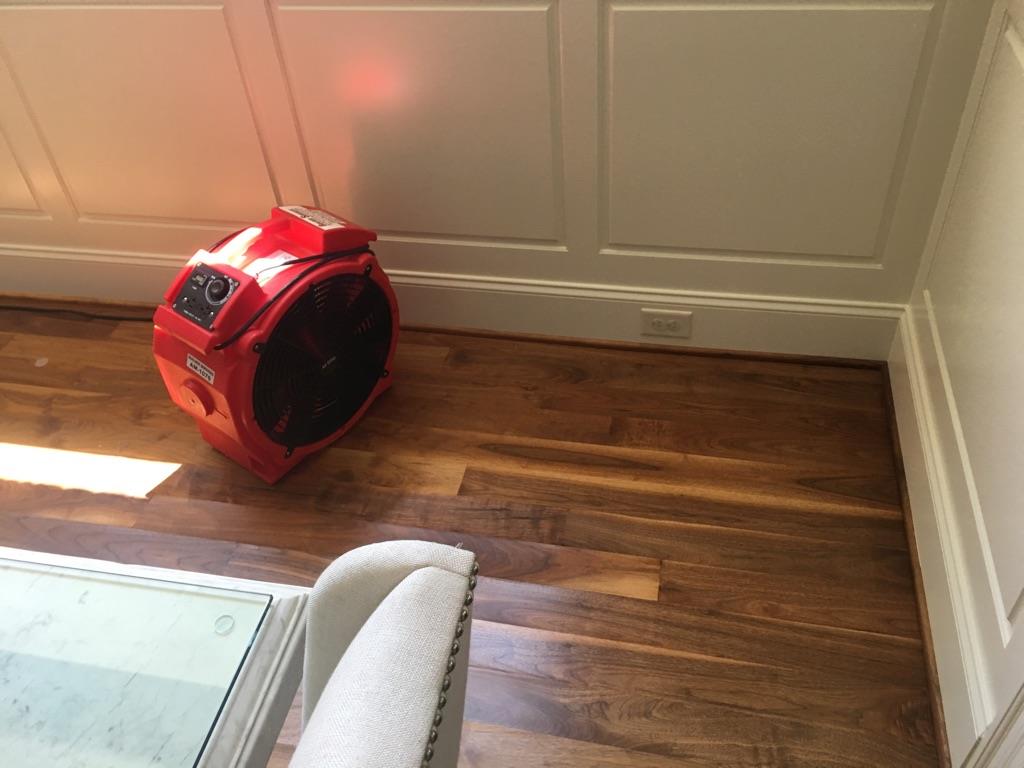 Ian U.
August 13, 2019
Ice maker failed and caused damage to Kitchen floors and down stairs. Builder Services removed hardwood floor that was affected for the ability to dry properly. We then Sprayed with micro-ban and set equipment to dry the home. We monitored drying process until home was fully dried.
Estimate Requests from Raleigh
Chris H. on May 17, 2020 5:56:05pm
I'd like to highly recommend Rickey for your employee of the year. You guys have done several projects for us over the past year and Rickey has been to most responsive and genuine employee I have ever dealt with on any previous construction projects. He is an absolute asset and I hope you is recognized with the employee of the year award. Chris Hall.
Lynn S. on May 14, 2020 2:55:35pm
Hi, I would like to get a quote to have our office & vehicles disinfected. We have not had anyone sick or in contact with anyone who was sick but think it would be a good idea. We have 13 Express vans & our building is approximately 15,392.00 ft. Thanks, Lynn
Berry J. on April 24, 2020 3:26:55pm
I just want to advise how pleased my wife and I were with working over the last several months with Ricky Mc Broom of your firm.I have over 55 years of experience working with construction contractors of all types and have never encountered anyone that is a better communicator with a customer as Ricky..He kept us currently informed of scheduled activities and always showed up to check on work being performed when he said he would.His recomendations to us were invaluable and helped us greatly as work progressed.He went to bat for us with providing needed information to the insurance company and all our issues were satisfactorily resolved .Working with he and Keith was a real pleasure and the subcontractors utility;ized were all competent and professional in every way.Would be glad to be a reference for your firm at any time.
Mark C. on April 4, 2020 12:37:18pm
I would like to comment on the performance of Rickey McBroom on a recent project at my house. I am very appreciative of Rickey's performance on this project. From the time of his involvement, the project moved along very well (Roof & gutter work). He quickly organized the work with the Contractors and appeared to have a really good working relationship with them. Rickey has a delightful personality and communicates very well. He kept me informed of the project status on a daily basis. Rickey was professional, fun, and honest! He did a great job! I hope you will reward his efforts.
Lawrence B. on December 6, 2019 1:51:55pm
I wanted to take the time to acknowledge the performance of Rickey McBroom during the efforts related to the roof replacement and ancillary actions required to complete those service performed at my residence. Rickey performance was emblematic of a consummate professional. He took care of issues and remedied them as they occurred to complete this project. Good communication and interface at all times professional and customer oriented. L. T. Blanks.
Joseph B. on July 14, 2019 9:53:39am
I am purchasing a home built in 1973 and am interested in a lead inspection and/or assessment. Preferably as early as this Wednesday morning, but later if needed. Home is 2,644 sq feet, located in Cary, NC. If you have questions, please feel free to contact me via phone or email.
Paul C. on June 24, 2019 1:49:50pm
The caller's house had storm damage and they are needing an estimate