Hurricane Damage | Storm Damage ERP in Raleigh, Durham & Cary, NC
Natural disasters tend to wreak havoc on their path and events like hurricanes come within little warning. The destructive force of hurricanes is capable of extensive damage to your commercial property. And in emergency situations like this, you are never really prepared to face such forces of nature.
Storm damages like hurricanes may yield unfavorable outcomes for your business. However, we can help you recover in a very short time no matter how devastating the damages are. Builder Services of NC is the leading disaster restoration team in North Carolina. Our teams are prepared and equipped to get your business out of misery effectively and affordably. An efficient Emergency Response Plan (ERP) can save your company from a great deal of loss.
Natural Disaster Response from Builder Services of NC in Chapel Hill & Garner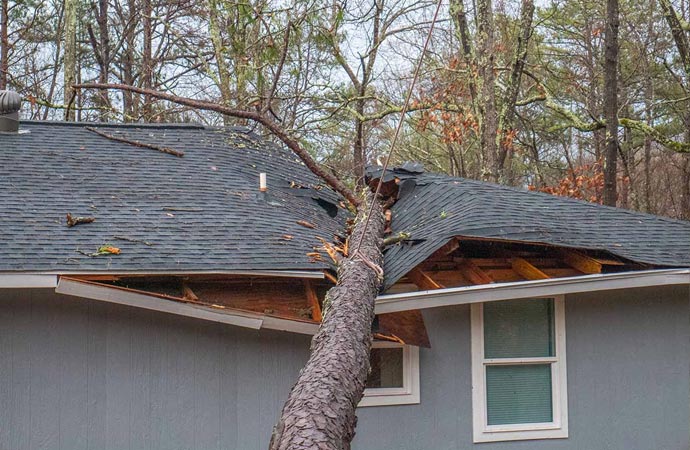 We restore your property using modern state-of-the-art equipment that allows precise restoration along with speedy progress. Emergency Response Plans are crucial because the sooner your property is completely repaired, the sooner you can get back to running your business. Downtime means loss for all business and we are here to reduce that for you.
Benefits of Storm Damage Emergency Response Plan
Significantly Reduce Downtime
Priority Disaster Response
Direct Communication Under Distress
Quick Recover from Disaster
Prevent Loss for Your Business
Periodic Updates to Ensure ERP Is Current
Rely on Builder Services of NC for Priority Response During Devastating Storms
Builder Services of NC's dedicated team for ERPs is equipped with the latest and most effective equipment for restoration. We can get your business back on its feet in the shortest time possible when it is hit by a storm like hurricanes, tornadoes, floods, and more.
Why shut your business for days to recover? Call Builder Services of NC at 919-750-0803 for rapid restoration from disasters.
We are serving 24/7 in Chapel Hill, Clayton, Oxford, Henderson, and more nearby cities across North Carolina!