Cyclone Damage | Storm Damage Response in Raleigh, Cary & Durham, NC
Storms like cyclones, hurricanes, and tornadoes may yield unfavorable outcomes for your business. The destructive forces of such natural disasters are capable of extensive damage to your commercial property. Moreover, you would be required to call various companies for restoration, insurance, debris removal, and lots more. All of which could be very hectic, especially when you have injured employees to attend to.
However, we can help you recover in a very short time no matter how devastating the damages may seem. Builder Services of NC is the leading disaster restoration team in North Carolina. Our IICRC certified restoration crew inspects and restores your commercial property thoroughly back to its pre-loss condition. Don't panic in fear of losing your business, let us help you recover. Give us a call today at 919-750-0803
Storm Damage Emergency Response Plan in Henderson & Carrboro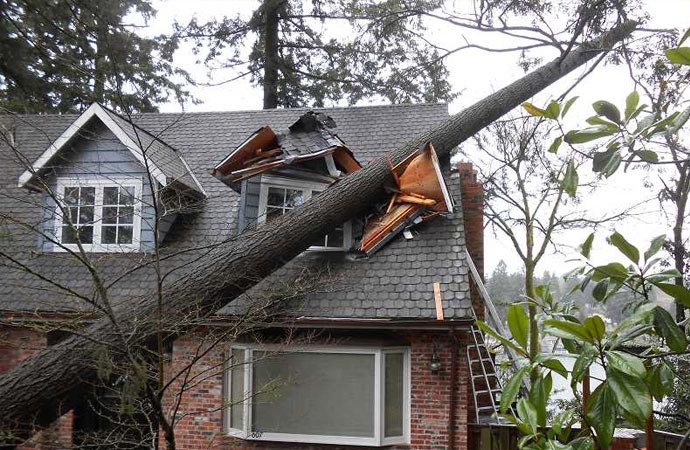 Downtime for your business means you can't make money, and that's a huge problem. An efficient Emergency Response Plan (ERP) can save your company from a great deal of loss. Builder Services of NC specializes in strategizing effective emergency disaster restoration plans for your business. By doing so, you get top-priority response when hit by a storm and our restoration specialists ensure speedy recovery from damages.
Enjoy the Following Benefits When You Get an ERP from Builder Services of NC
Priority Disaster Response
Rapid Restoration & Recovery
Insurance Claim Assistance
Direct Billing to Insurance Company
Superior Importance Over Non-ERP Calls
Greatly Reduce Downtime
Avoid Making Losses
Trust Builder Services of NC for Priority Response During Storms Like Cyclones
Builder Services of NC is serving across North Carolina for more than a decade. Our service area includes Holly Springs, Carrboro, Burlington, Franklinton, and more nearby cities. A fast storm damage response can help you avoid great troubles. We ensure the fastest recovery possible for your commercial property or business. We dispatch our restoration crew at the earliest to help you through the disaster affordably and tension-freely.
Why let storms bring your business down? Rise again with Builder Services of NC. Call us today at 919-750-0803