Commercial Cleaning | Raleigh, Durham & Cary
Builder Services Inc of NC offers commercial cleaning for facilities of all sizes. We offer competitive pricing on all short-term and long-term cleaning/janitorial contracts.
Our professional, efficient staff will create a cleaning schedule that works best for you. Our staff is also well-trained in meeting health code requirements and respecting confidentiality. They ensure a clean work environment for both private and public spaces within your building/facility in Wake, Durham, Granville, Franklin, and Vance counties.
Building Services Inc of NC has built its reputation as a premier commercial cleaner is due to our commitment to quality and personalized service. We work with a variety of businesses, including: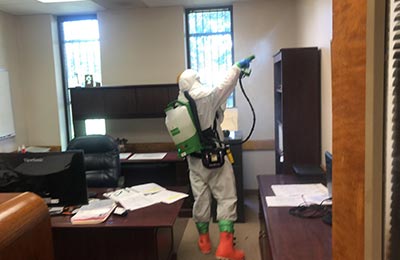 General Commercial & Industrial Buildings
Medical & Healthcare Facilities
Country Clubs & Spas
Retail Establishments
Restaurants
Schools & Daycares
Churches
Car Dealerships
Movie Theaters
We also provide fire damage, water damage, mold removal, and commercial restoration services for our customers throughout North Carolina. When the unthinkable happens, think Builder Services Inc of NC.
Count on Builder Services Inc of NC for Your Commercial Cleaning Needs
To keep your commercial building in top condition for customers and clients, you need to keep it clean. Builder Services Inc of NC can help with that. When you need our services at your commercial property in Raleigh, Durham & Cary NC, contact us online or give us a call at 919-750-0803.